FREEVIEW TV AERIAL INSTALLATION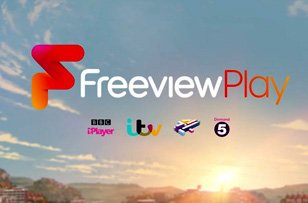 North London Aerials & Satellites are here to help anyone looking to correctly install a digital TV aerial system and get the most out of their Freeview receiver.
Freeview is rapidly gaining popularity and is a main part of the digital switchover age. With over 50 TV channels and an additional 24 radio channels available with no subscription fees they have something for everyone.
All you need to do to gain access to Freeview is: get an integrated digital TV aerial receive or a set top box. Some individuals may also need to upgrade their old aerial apparatus, so that they can improve their signals and receive everything provided by Freeview, such as cartoon channels for kids, various movie channels and football channels.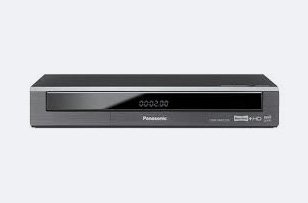 North London Aerials & Satellites have been undertaking Freeview installations since the service burst onto our screens and the wealth of experience we've built up by working with hundreds of homes and businesses in your area gives us the edge in providing the best advice for your Freeview requirements.
Before we undertake any work we will complete a site survey to ensure we are providing you with the best Freeview installation advice to suit your individual requirements and budget. Once the installation has been agreed we can usually have you connected to Freeview's world of digital TV in less than a couple of hours.
More and more people today are now using our Freeview digital recording and HD services than ever before, with this package you'll be able to receive some amazing features, which in the past were only limited to Sky customers. Some of the great functions this service has are that it is able to pause and rewind live television. You'll be able to listen to a digital radio and find out the true meaning of the awesome red button on your remote, which is now available in North London.
If you are looking for digital aerial installation help for your Freeview box or just want to talk to one of our pleasant customer service representative, then you should call us today.
Our staff at North London Aerials and Satellites are awaiting your phone call, please call 0800 046 7861 or 020 8226 4637 to get some free advice or prompt service today.
We can assist you with:
Freeview Signal & Reception Problems
Multi-Room Help
Freeview Aerials and Set-Top Boxes
Setting up Freeview
DAB Radio Aerials
Aerial Repair and Servicing
Extra Aerial Point
Aerial Upgrades
We Can
Assist You

With
Freeview Signal & Reception Problems
Multi-Room Help
Freeview Aerials and Set-Top Boxes
Setting up Freeview
DAB Radio Aerials
Aerial Repair and Servicing
Extra Aerial Point
Aerial Upgrades